Track stars and fixed-gear converts love Surly's Ultra New Track Rear Hub! This gorgeous hunk of aluminum boasts reliable sealed bearings, and your choice of fixed/fixed or fixed/free gearing. Plus, this hub's 120mm width fits most track frames and the flex-free solid axle is forged from rugged chromoly.
- Includes 9T Micro drive cog - Use: Rear - Driver: Singlespeed cassette w/9T cog and lockring - Drilling: 36H - Axle: Nutted 3/8-inch - Material: Alloy - Brake Type: Rim - OLD: 110mm - Bearing Type: Loose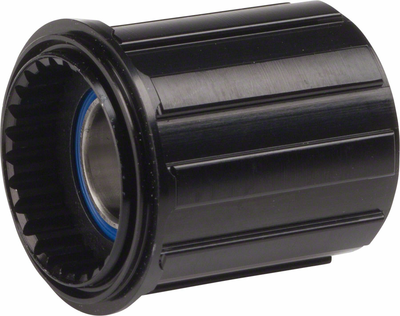 Ratchet freehub bodies have a gloss finish and don't have a seal, as this is fixed on the hub shell. The Ratchet System was the first of this type for DT Swiss; used in the mid-range products like the 350 hubs.